FREE Hair Loss Help!!!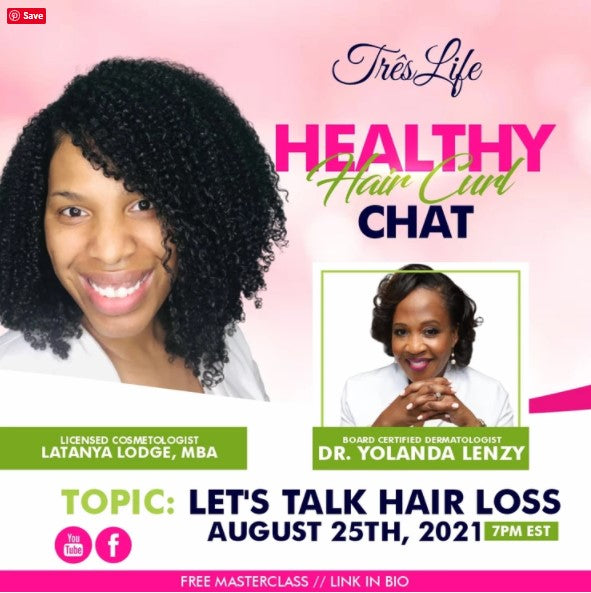 Happy Friday TrêsLifer's !!!
As you know we take hair and skincare very seriously at TrêsLife. When it comes to hair loss we always recommend you consult with a dermatologist to ensure there are no underlying issues that may require medical attention. In honor of this month being National Hair Loss Month, we have been privileged to get one of the best Board Certified Dermatologists, Dr. Yolonda Lenzy, and are offering all our subscribers, an opportunity to chat for FREE.
Dr. Yolanda Lenzy, a Washington, DC native, is a board-certified dermatologist specializing in medical, surgical, and cosmetic skin and hair care for adults and children. Her research and clinical practice focuses on hair and scalp disorders and skin disease in skin of color. Prior to college, Dr. Lenzy trained in cosmetology and has been a licensed cosmetologist for over 20 years. Dr. Lenzy has participated in numerous studies on photo-aging, psoriasis, and various causes of hair loss, including partnering with local hair salons to educate stylists on ways to help prevent styling-induced hair loss.
Don't miss this opportunity to get the help you've been wanting. This is your chance to ask questions that can help you better understand your hair loss and get it under control before it is too late. Reserve your virtual seat today!!!
https://www.eventbrite.com/o/latanya-lodge-28813312147