Shampoo Day!!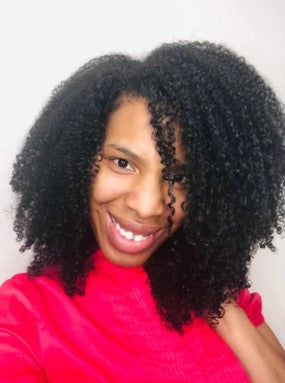 Shampoo Day aka Wash Day 💦!!
Some love it and some hate it. But did you know a 🍃healthy hair regimen starts with a proper wash day regimen? In this photo below I was on day 7 of my Wash & Go. Honestly, I did not want to shampoo my hair the next day, but because I know our hair requires water and needs to be clean to stay moisturized, I knew it wasn't an option..... regardless of how great I thought my curls looked.
Yesterday I was reminded of some of the misconceptions that circulate in the natural hair community surrounding Wash Day. One thing I must debunk is shampooing your hair weekly will strip your hair......FALSE!!!!
🙋🏽‍♀️ I used to believe this myth as well but after much research and testing using good quality shampoos with the right ingredients, I KNOW for a fact this is not true.
A couple of things to keep in mind for Wash Day:
💫Your hair and skin require much of the same things to thrive. Can you imagine how dry and damaged our skin would be if you did not cleanse it daily and hydrate it with water? How much more so your hair if you did not cleanse it and hydrate it with water?
💫As I have always taught my clients and customers, check your product ingredient list! INGREDIENTS MATTER, whether you will have healthy moisturized hair or dry damaged hair.
💫Your hair's first sign of dryness is a great indicator that it is time for wash day!!
Clean hair = Healthy hair ‼️
So tell me, how often do you shampoo your hair and what are some things you like or dislike about wash day?
Clean hair = Healthy hair ‼️