Straight to Curly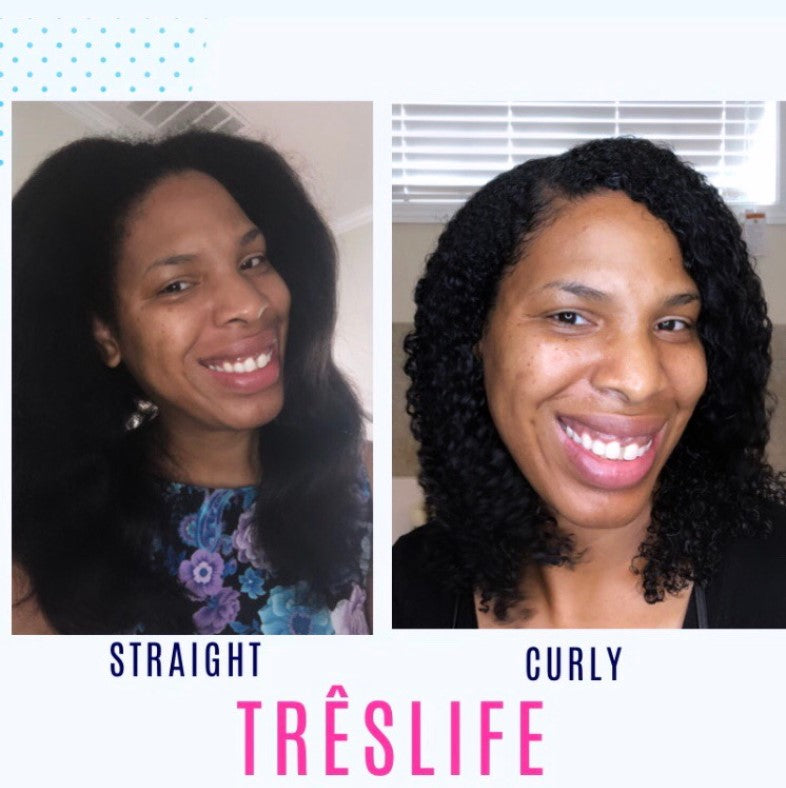 Are you a natural that has a fear of straightening your hair? Or have you ever experienced heat damage? Well I have said yes to these questions in the past However as I always teach, there is a right way and a wrong way to
doing anything. For a healthy hair regimen, technique matters!!!! I will be sharing with a you all a video how I reverted my hair back to curly. But before I share the video on how to revert back to curly let's talk about the technique of straightening your hair. I personally prefer if you're going to get a silk press let a professional Licensed Cosmetologist do your silk press. IF you can't get to a stylist then apply these tips below:
1- Detox your hair with the detox me bundle prior to applying heat.
2- Try to squeeze out as much water as possible out of your hair before stretching the hair. The healthiest method is a roller set. However if you prefer to blow dry please use a tourmaline blow dry on med high setting. Spray your hair with a heat protectant or use a silicone based heat protectant on wet hair only. Sidenote: This is truly my least favorite part about heat styling....SILICONES.... however as I have taught previously silicones were made to prevent water from entering the hair so this is why I don't recommend them in a healthy hair journey because it prevents water and the healthy oils and butters from penetrating your hair, which is necessary for a healthy hair regimen. however if you're heat styling then this is recommend for a short period of time. You can remove the silicone on wash day using the detox me system.
3- DO NOT apply any product on your hair after you have blow dried your hair. This will cause your hair to burn with the flat iron And cause heat damage.
4- Flat iron hair with a comb and with one pass. If your hair sizzling your hair is not dry and that moisture is burning your curls.
5- Once your finished flat ironing, add some silicone oil to prevent reversion and wrap hair nightly to preserve silk press.
Reversion to curly hair video coming soon. Stay tuned!!!