The Perfect Wash and Go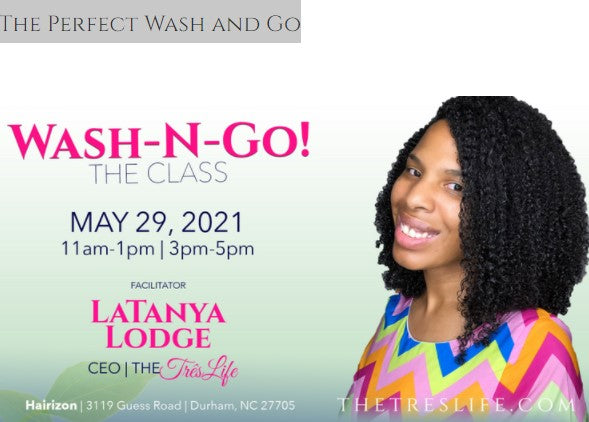 With wash and go season upon us, we know you want your beautiful tresses to be hydrated, defined, and shining in the sun. So we thought it necessary to provide this hair tip of the day, to prevent damaging your tresses:
Always deep condition according to the instructions on the bottle...and no longer!!! Long deep conditioning times do not increase your moisture, but can be contributing to hair breakage, hygral fatigue (over moisturized, damaged hair), and high porosity hair.
Don't let this wash and go season pass without learning the techniques, that will actually hydrate your curls, and help them last for up to a week or more. At TresLife we teach the regimens needed to have healthy hair. It is a process but can be attained by all. The key is learning the technique, having the proper tools, using the right ingredients, and sticking with the regimen.
This is a one-day event with limited seating and only 2 class sessions. You DON'T want to miss what we have in store for you. Invest in your tresses and grab your ticket today!
Purchase tickets here: https://www.eventbrite.com/e/wash-and-go-the-class-tickets-151706880363
You will receive:
20% off the TresLife Wash and Go Bundle with your ticket purchase.
Demonstration and regimen on how to achieve the perfect wash and go that will last for days using safe and all-natural ingredients.
Technique for curls that are defined, shine and last for days.
A custom curl regimen catered to your needs or that of your child.
Live demonstration
Q&A with a Licensed Cosmetologist
We will teach you proper cleansing and conditioning to set your curls in place for a lasting wash and go.
We will teach you various ways to properly dry your wash and go without creating frizz.