Transitioning..Where Do I Begin? The Regimen: Step1 Embracing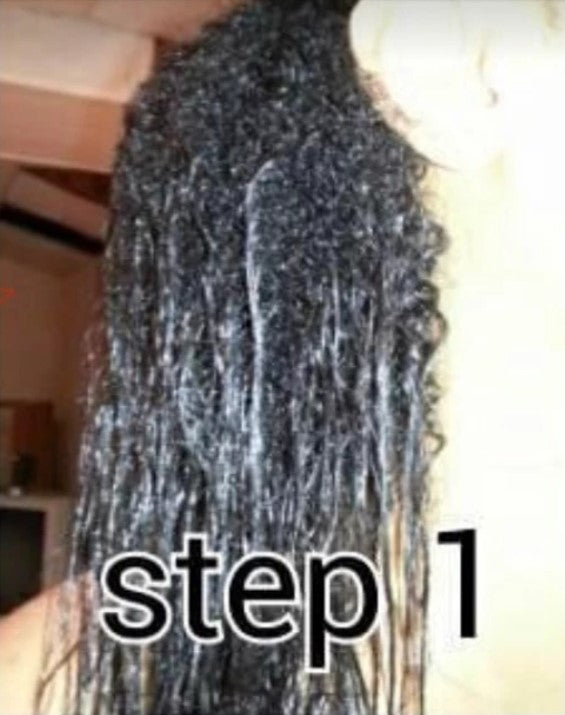 Transitioning is a term that is used when a person has chosen to stop chemically processing their hair and allow it to naturally grow in its original state. I transitioned from relaxed hair to natural hair for 2 looooong years and I must admit it was a HARD JOURNEY. I am going to provide you a few tips that may help your journey to be easier than what I experienced. These tips will help you start off right, save time and stay encouraged!!!!!
Tip# 1- Clearly answer the question within yourself WHY are you transitioning to natural hair? My initial reason was to be an example for my daughter to embrace her natural beauty. When I made up my mind to do this, I started researching the benefits of natural hair and the dangers of a relaxer. The information I found is what helped me stay motivated even when things got extremely hard fighting with 2 different textures of hair.
Tip# 2- Surround yourself around those that have transitioned or those that are willing to support you on your journey. There truly is power in positive thinking. When your support group is feeding you encouragement along the way you inevitably feel better about what you are doing and will continue on even when it gets hard.
Tip# 3- Go in knowing it will not be easy, but it will be so worth it.
Tip# 4- Don't aspire for your hair to be like anyone else's! This is where YouTube can become a hindrance in the process. I watched so many YouTube videos and just KNEW my hair would be like those that I followed...to this date my hair has not been like ANY of the naturalistas I followed and it took me a while to accept and embrace that. We are all beautiful beings that have been created differently in many ways. So our hair will be different as well. No worries EMBRACE it and get ready to see how liberating and versatile natural hair can be.
Now lets discuss techniques that can be used in transitioning.
1- Try to stay away from silk presses unless you go to a Licensed Cosmetologist who knows how to care for your relaxed hair and natural hair new growth.
Note: Not all Licensed Cosmetologist have experience with natural hair so choose wisely.
2- Deep Condition weekly!!!
3- Moisturize often with products that have all natural ingredients and don't forget to seal with an all natural oil.
4- Use the TrêsLife Hydrolyzed Wheat Protein at least monthly in your conditioner. This will prevent breakage and help with strength.
5- Wear low manipulation styles that last for a week, like a rod set, a braid out or as your hair grows, a twist and curl. Be GENTLE when combing or manipulating your hair!!!!!!
6- Sleep with a satin bonnet nightly to preserve style.
7- Finally cut at least 2 inches per month as your hair is growing. The quicker you get rid of the relaxed ends, the better your hair regimen will be.
Remember this is a process that will be tedious and feel like a roller coaster, but know the reward of natural hair will be so rewarding for your tresses and your health.
image below: Picture of new growth and relaxed ends.