Vote For TresLife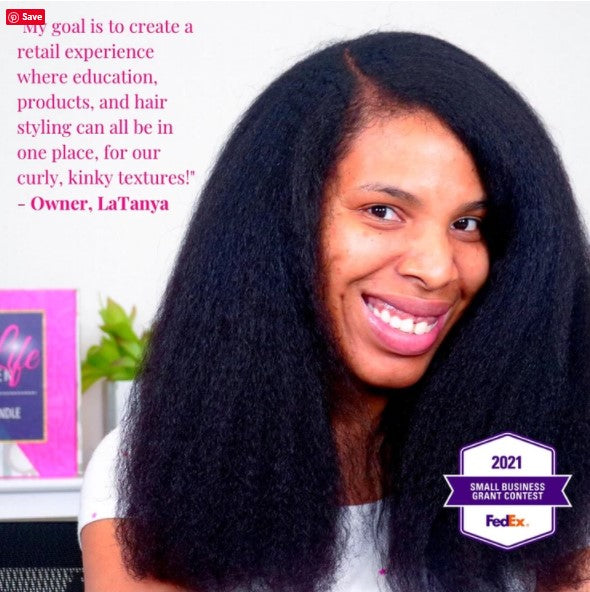 TrêsLife loves to educate and provide the necessary tips, products, and support to help you along your healthy hair journey. It has always been apart of the vision of TresLife to bring to you a salon and store that would be accessible to you to help along the path of your healthy hair journey. We are closer than ever to making this dream a reality. But we need your help!! We have entered into a contest hosted by FedEx where they are giving away multiple grant awards. The grand prize is...$50,000! We believe that we can win with our TresLifer's support behind us. We need you to VOTE, once, every day, and to share the link below with your friends and family. These funds will give us the opportunity to open our first retail shop right here in Raleigh N.C. In addition to providing you world-class customer service, we would also be able to host classes and regular live demo's with frequent special guests. This would also give us the opportunity to hire staff, provide education on the tools needed to nourish the beautiful hair of people of all nationalities and walks of life. We would also have an opportunity to make a greater and lasting impact on the lives of the wonderful people of our community. Please help us further the mission by spreading the knowledge and the understanding that all hair is beautiful hair especially when properly maintained. We need you, our community, to exercise your POWER and to vote today.
Here's what you can do:
1- Click the link below
2- Save the page to your computer or phone
3- Vote once a day for TresLife starting 03/10/2021 - 03/24/2021
Thank you so much for supporting the change and we hope to see you soon at the TresLife!
Click the link below to vote