Free Hair Steamer Giveaway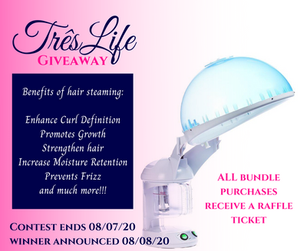 We are giving away a hair steamer!!!! This is one of the necessary tools in your healthy hair journey. You will notice a difference immediately.
To qualify:
Each bundle purchase qualifies you for a raffle ticket 🎟. No limit to the amount of tickets you can receive.
We will announce the winner on our healthy hair series 08/08/2020.
Will you be our lucky winner???
Good Luck!!