So, You Want Longer Hair?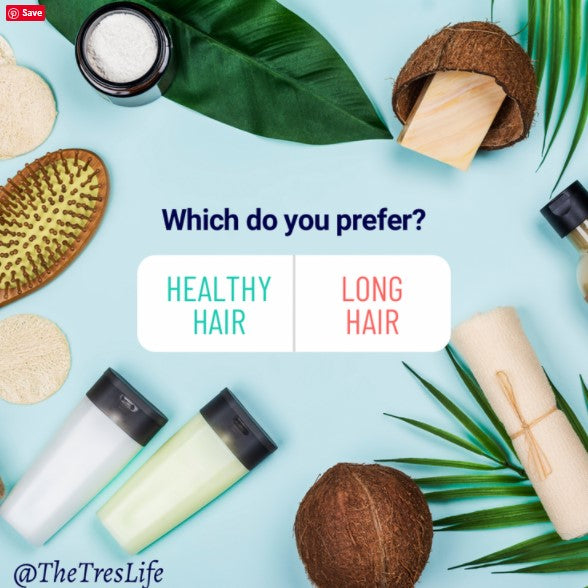 Key To Growth!
11 years ago when I was relaxed, my hair goal was always to have longer hair. I would take my hair growth vitamins faithfully, buy tons of products, and oh let's not forget take out my good 'ol trusty ruler to measure my hair at the end of the month, in anticipation of gaining more than my 1/2 inch. After much acne from the vitamins, and my same 1/2 inch growth I eventually grew wise and stopped that madness.
If this sounds like you, let me tell you, you're not alone. But I must break the news to you, there is NO quick formula for healthy hair growth. However, there is a formula to retain your hairs length. A consistent, healthy hair regimen is the key. This will encourage growth and will benefit you in more ways, than just how long your hair can grow. This can also encourage thicker hair follicles, definition, shine, moisture and much more.
Now, let's go back to my story of wanting longer hair. It was a year later when I transitioned to chemical free, all-natural hair that I changed my focus from growth, to wanting healthy hair. THIS WAS THE GAME CHANGER!!! I began seeing more growth, thicker hair, less breakage and healthier hair overall. In addition to healthy hair, I felt good. Let's face it, when you look good you feel good, so this shift impacted me in more positive ways then I could ever imagine.
That was 10 years ago, and the formula is still WORKING!!! If your current hair goal is growth, I encourage you to shift your focus to healthy hair and see the many benefits it will yield in your hair goals.
Healthy hair IS possible‼️
Which do you prefer and why? Health or length? Reply to this post with your response. I'd love to hear your current goals and results.
Have Hair Questions?
Join us on our FREE monthly hair series and chat with a Licensed Cosmetologist for answers to your questions. https://www.eventbrite.com/e/treslife-healthy-hair-series-the-regimen-tickets-150970979263