What A Time We Had!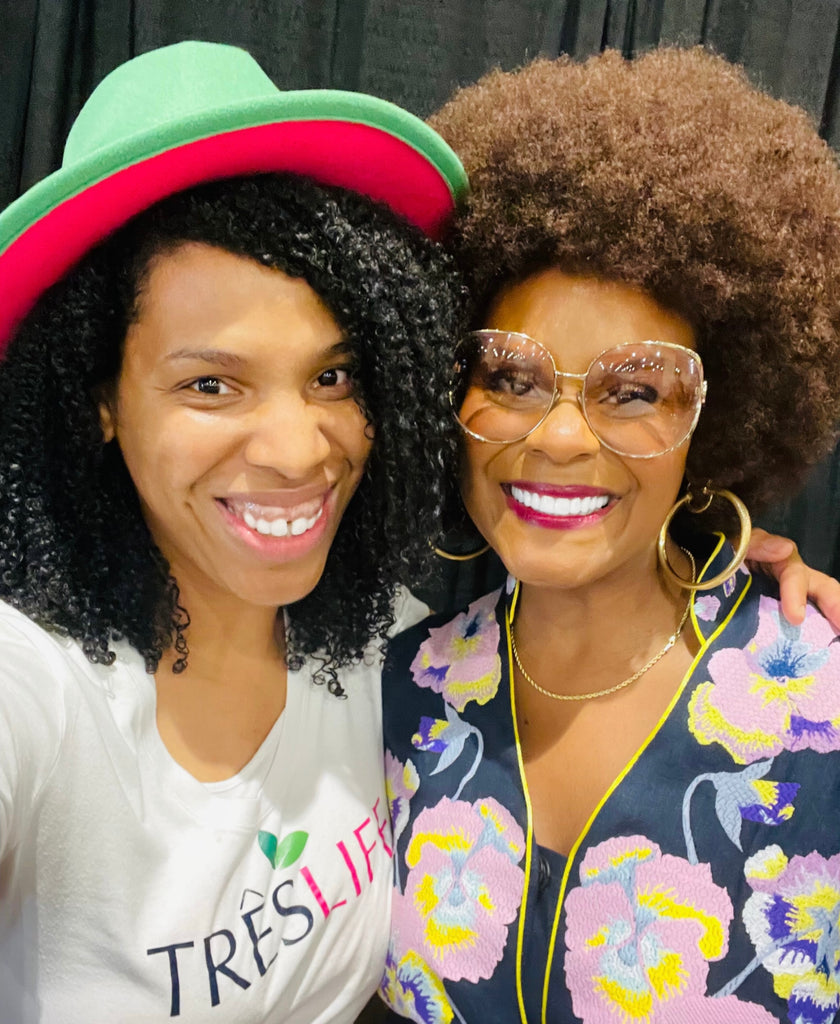 We are so grateful for the amazing weekend we had at the Healthy, Whole, and Living event hosted by Radio One, with keynote speaker Tabitha Brown. It was great seeing our subscribers and meeting some amazing new subscribers.  This event was power packed!!! We were able to educate, demonstrate on various hair textures, and answer so many of your haircare questions.   We also enjoyed the many testimonies that many if you shared with us. One of our subscribers said she purchased our products two weeks ago, ever since she purchased she has taken her wig off, and is NOT putting it back on!!! This truly is the mission of TrêsLife, to provide products with top ingredients that will nourish and style your hair, so that you can embrace your natural tresses.   So many are seeing their hair transform due the education we provide on catering to your high and or low porosity hair and providing you with top quality ingredients.  
In addition to enjoying all of the amazing Queens in the room, it was my pleasure to chat with Curl Chemist (Cosmetic Chemist) Tonya Lane. If you've been apart of our healthy hair series you know we had an amazing curl chat, that has helped so many. Check out the video 
here
.
Last but not least, it was great meeting and chatting with Tabitha Brown.  If you were there, you know Tabitha's testimony truly was inspiring and encouraging to all of us.  As a minority woman and  CEO small business owner, I am truly inspired when I see any female striving, excelling, and giving back.  So if you missed this event you missed a treat.  Please make sure you have us added to your email contacts. We will be sharing some thunderously amazing news in the coming days and we want to make sure our VIP subscribers are the first to hear about it. So make sure you're subscribed and stay tuned!!!