How to Debunk The Product Junkie Syndrome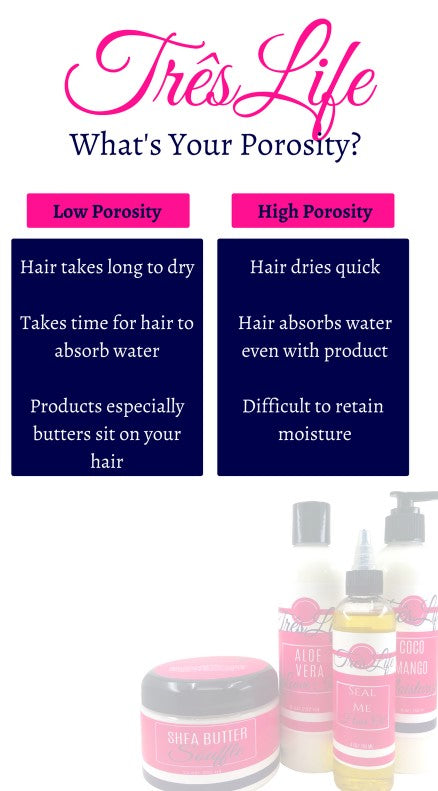 Have you ever seen an ad or commercial with a woman with Amaaaaazing hair, and begin to research the product to see how and if it will work for your hair? Have you ever looked at your hair products and wonder if you're using them correctly because honestly they just didn't work for you? Did you ever say no more products because I have waaay too many right now, but honestly don't like the ones you have? If you answered yes to any of these questions, let me say you are not alone. In the past, I was able to answer yes to all these questions, and this was one of the driving forces why TrêsLife was birthed. I had to stop the issue so many of us suffer from.....becoming a "product junkie."🤑
Honestly speaking, for most women, we take our hair very, VERY SERIOUSLY!!! We are on the quest to find the perfect products to have our tresses stand out and be amazing every day!!! In order to come up with the solution, we at TrêsLife have researched the common hair problems and product ingredients needed to solve these problems. We found the problem was most people were not aware of what their porosity was so as to know how to apply the products and what ingredients worked best for their porosity. We began testing all-natural ingredients on our clients in the salon and the results were growing, soft and shining hair. At TrêsLife we now offer the solution. Hair problems cannot be solved by what we put on our hair, but by what we nourish our hair with. Nourishing products will give your hair the health it needs for lasting results. If you want to end the product junkie syndrome, you must be consistent and do the following:
1- Learn first and foremost what is your porosity- If this is your first time reading a TrêsLife blog, you should know we DO NOT hair type, but we focus on porosity. Porosity is the hair's ability to retain and absorb moisture. Please see the attached document as a reference.
2- Use products that have ingredients that cater specifically to your porosity. At TrêsLife we created our products using ingredients that work well for low and high porosity hair.
3- No matter your porosity invest in a hair steamer. This helps with the good moisture and nutrients to absorb into your hair's tresses.
4- Stick with ONE product line for at least 30 days to have a true view on whether or not it works. I am a strong proponent of not mixing product lines if it is not necessary. This is why TrêsLife gives you your haircare needs from cleansers, treatments, stylers, and more. Our bundle packages provide your haircare needs from beginning to end and come with a regimen guide so you know how to apply them.
5- And finally is the most important step is to apply your products according to your porosity.
High Porosity Hair- begin on wet hair or spray your hair with water, apply your aloe vera leave-in, oil, aloe vera spray, and styling cream or butter.
Low Porosity Hair- begin on wet hair or spray your hair with water, apply your aloe vera leave-in, aloe vera spray, moisturizer or styling butter, and sealing oil.