Haircare For Locs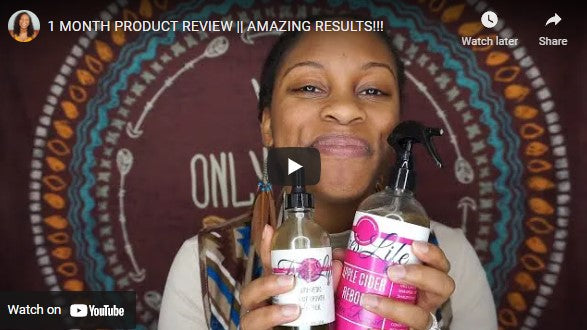 At TresLife, we take great pride in using all-natural ingredients because we know these types of ingredients work for all hair types and are the properties that are needed to have healthy thriving hair for the long haul. In the creation of TrêsLife, we research and sought out ingredients that were particularly good for those who were serious about their health but wanted beautiful hair. We particular wanted ingredients for those who wore their hair natural. So while in the lab we came up with some power-packed ingredients and products for those who wear locs.
Most people desire moisture for their locs, so here are a few recommendations we have for our awesome customers that rock locs.
1- We highly recommend you try tea rinses. These are nutritious, strengthening and give the added shine need to prevent your locs from breaking
2- Everyone knows we HIGHLY recommend steaming your hair every other wash day with a moisturizing deep conditioner. This is something all haircare regimens need and will be an added and noticeable change for your locs.
3- Oil your scalp at least every other day. A healthy moisturized scalp will yield healthy moisturized hair
4-Detox your locs once a month.
The TrêsLife Detox me bundle is great because it comes with your detox, hair oil, and moisturizing deep conditioner, which will knock out your needs for steps 2-4. Step 1 we highly recommend our apple cider reboot which is infused with all the amazing tea herbs to help with the strength and shine.
As an added tip we want to make sure if you have locs that you DO NOT use rice water. This ingredient can be too drying for locs and ultimately break off your hair.
Watch this clip below of one of our amazing customers on her thoughts on what TrêsLife did for her locs.
https://youtu.be/2nrev4oUuws