Your Hair Deserves Your 'Time'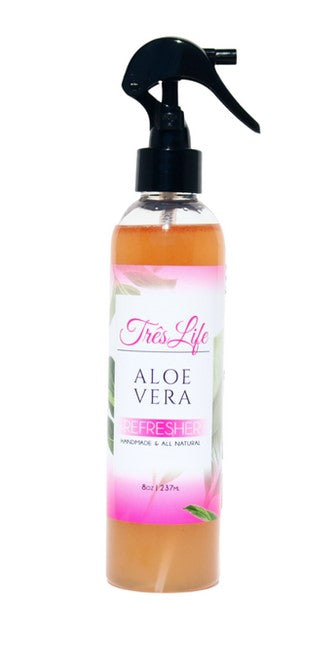 Just like every relationship in your life, you have a relationship with your hair. You might not know about it until now, but that just shows that you don't have the best relationship with your hair.
Your hair needs your time, attention, care, affection, nurturing, and only then can you thrive with your hair and in your life.
Long, beautiful, healthy hair gives you the confidence to move around in higher circles without a care for how you look. It's your hair that is the center of attraction when people turn and look at you again.
It doesn't matter whether you curl them or make them straight. It doesn't matter whether your hair is long or short. What matters is the texture and quality of your hair, the moisture in your hair, the health of your hair.
If you want that outcome for your hair, then click on the link below and try out my Aloe Vera Refresher, all handmade out of all-natural ingredients that will nurture your hair from the roots and make your hair long and shining.
Tell me what you think after you use it. I would love to know your feedback.